OLES BROTHERS & ANTONI GRALAK PRIMITIVO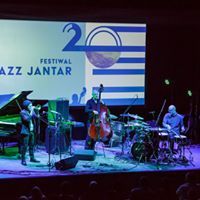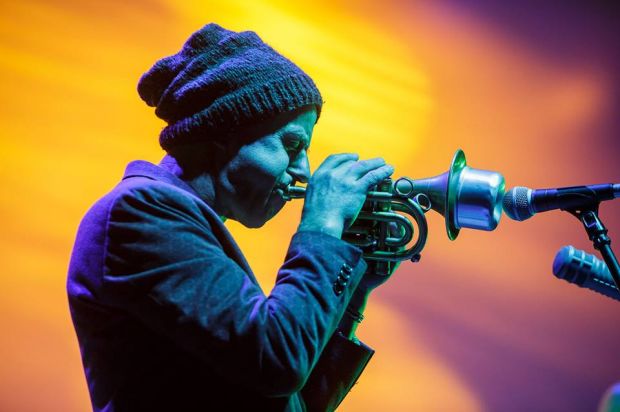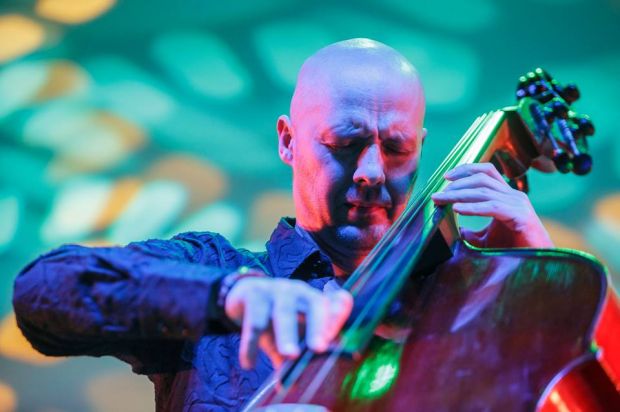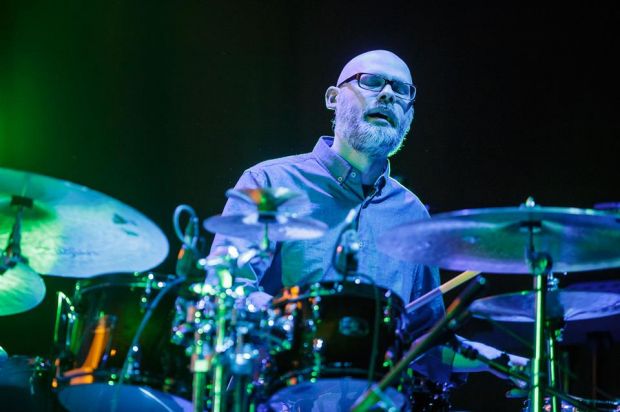 Antoni Gralak - trumpet
Marcin Oleś - double bass
Bartlomiej Oleś - drums
http://bandcamp.for-tune.pl/album/primitivo
"PRIMITIVO" is a new project by Polish Jazz trio comprising of famous Oles Brothers, bassist Marcin Oles & drummer Bartlomiej Oles (also known as Oles Duo, "a treasure of Polish jazz"), joined by equally famous trumpeter Antoni Gralak (known from various cult Polish ensembles, like Free Cooperation, Graal, Yeshe, or Tie Break). Their album "PRIMITIVO" (For Tune, 2016) presents ten pieces inspired by traditional folkloristic themes from all around the world, mostly from Africa, the cradle of Man, but also from Tibet and Mexico. As the title suggests, it is a fascinating journey exploring early, so called "primitive" music, which naturally deals with basic human emotions, sadness and joy. The project relays on the ability of the three musicians, composers and virtuosos of their instruments, to converse with each other and express their "primitive" emotions, reflected in contemporary musical environment of Jazz and Improvised Music. It also proposes a serious reexamination of what the essential elements of music are and what can be considered as superficial worthless deception that often pretends to be the real thing. Public willing to explore new territories will find this project fascinating in every respect: the musical choices, the candor of the attitude and the perfection of execution. Oles Brothers have always taken their music seriously, which can be appreciated on each of over 35 albums they recorded (solo, in duo, and with many outstanding jazz artists), and this time is no different. Fans of the trumpet should expect a revelation, although the setting of trumpet accompanied only by a rhythm section is not a new concept to Oles Brothers, known for a close cooperation with another Polish trumpet legend, Andrzej Przybielski, who died six years ago (in 2011).
Antoni Gralak trumpet player,composer and music producer. For years, he has been considered as one of the most creative and original musician in Poland. In the eighties he was one of the main voices of polish off-jazz and important member of the legendary ensembles such as Free Cooperation, Young Power and also rock groups as Sfora, Woo Boo Doo or international Universal Supersession. As a leader, he cocreated cult group Tie Break which was one of the most important jazzrock band in Poland. He is also highly valued as a session musician and works with the prominent jazz artists likewise several pop musicians. He also makes film music and soundtracks. Currently he leads two author's projects such as Graal and YeShe.
Oles Brothers - drummer Bartlomiej Oles and doublebassist Marcin Oles are one of the most productive and creative artist in jazz. Since the very beginning of the XXI century they have recorded over 35 albums, many of them were awarded by critics and the public. Although they were acclaimed as a "dream team" by Jazz Zeitung or as the "best rhythm section" or even as a "treasure of Polish jazz" by Polish critics, they are most of all authors of the original music in which the main point of reference is jazz. They cooperate with many outstanding musicians from all around the world and from completely different music traditions. They constantly extend the language of jazz for territories such as contemporary music or traditional music which was proved in album such as "SEFARDIX" (Folk Phonogram of the 2013 according Polish Radio).