Savannah Zwi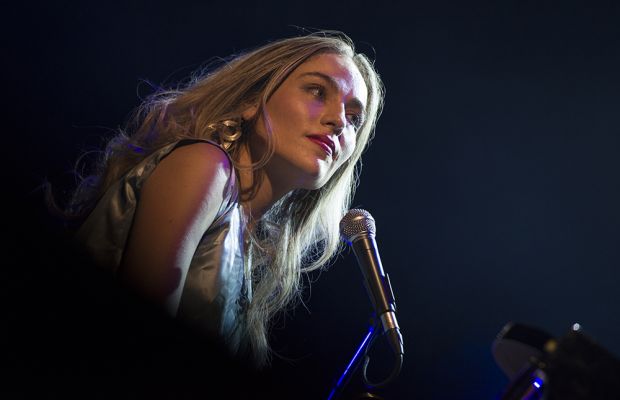 Alluring, a bit ethereal, Savannah's sound brims with energy and passion, and her doll-like figure belies a heartbreaking voice. Savannah, a skilled singer-songwriter and multi-instrumentalist, marries raw emotional ballads, jazzier upbeat numbers and tension filled rock with fantastical costumes and stage design, following in the footsteps of her couture-designing mother, grandmother and great-grandmother.
A native of Sydney, Australia, artist has spent the last years living in Tel Aviv, Israel, and garnering a loyal fan base. Currently she performs her original material with her unconventional ensemble "Savannah & the Stringz" - singing lead vocals and playing piano, accompanied by Noam Elron on double bass and by Tomer Einat on violin. In 2012 the band released their album which effortlessly fuses Jazz, Cabaret, Indie Rock and Classical chamber music. Now the third Savannah's album "A Call From Home" is already cooking - a collection of poetically translated contemporary Israeli songs that she delivers with her own jazz-oriented twist.
Savannah has been involved in a number of musical projects, including metal-folk outfit Xamavar, in which she sang aggressive opera, accompanied by bagpipes, violin and heavily distorted guitar; jazz ensemble The Bishbash Sextet, in which she sings 50s-60s influenced jazz and blues; The Perfectly Marvelous Cabaret where she belts out Broadway classics; and with the Ashdod Symphony Orchestra & Leonid Ptashka where she performs jazz standards and original tunes.
The artist is also known on the Tel Aviv art scene for her curatorship of STANGA, a monthly, interactive performance-art event that explores the interplay between art, dance and music in the public space.
artist website:
www.music-savannah.com
facebook/Savannah.Music.Page
YouTube videos:

Savannah and the Stringz - Train Song [Official Video]
A Call From Home - I Have a Hope